Ensil's unique technological capabilities can be your partner to solve many of engineering and technological problems. We have the required resources to repair, modify or re-design and prototype many of these military devices and assemblies:
Ensil maintains a broad technical library and database of our past military electronics repair work for a broad spectrum of applications.
We can manufacture your custom prototypes to the most critical IPC standards.
Ensil employs many different engineering disciplines such as Electrical, Mechanical, Computer and Software Engineers in house to ensure that prior to the manufacturing process your design meets the required specifications and form and function.
Ensil's large in-house inventory of electronic components ensures that any required parts are on hand. The resulting prototype can then be tested and inspected utilizing a range of sophisticated test equipment present within our labs.
To see how we can help you or if you have an upcoming project that you would like us to review for you, please contact us at Info@ensil.com with details of your requirements and one of our manufacturing engineers will contact you.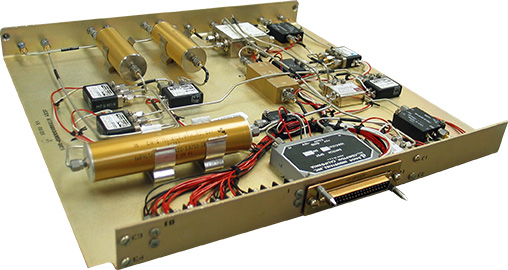 "Ensilver Corporation is the registered owner of the trademark ENSIL and "Innovation Beyond Imagination" and has a license agreement with Ensil Inc. and Ensil Technical Services Inc. for the use of the trademark ENSIL and "Innovation Beyond Imagination. The trademarks, service marks, trade names, logos and other indications of origin displayed in this Site ("Trademarks") are owned by Ensilver Corporation or a third party who has granted Ensil a right for use in this Site, or are being used in compliance of the Fair Use Act and/or the Digital Millennium Copyright Act. " These designated trademarks, brand names and brands appearing herein are the property of their respective owners.

All rights Reserved by Ensil Inc. 2023