Unparalleled Technical Knowledge in All Servo Motors and Hydraulic Pumps Repair 
When your system fails from internal wear, heat, oil contamination, cavitation, aeration, or metal sealing degredation, Ensil's professional team expertly repairs and remanufactures all manner of hydraulics, valves, and pumps, meeting or exceeding OEM specifications, to get your business back on track. Ensil eliminates long hydraulic servo valve repair and hydraulic pump repair lead times from OEMs, and repairs even the most obsolete and outdated components. Our extensive testing processes ensure all mechanical and electrical components are functioning, and we test precision fittings for tolerance levels. For valves, we re-verify tolerances, clean the unit and recondition or replace contact surfaces. Replacement parts are manufactured in-house according to our OEM database for the fastest turnaround possible while keeping costs low. Once your part is repaired, we proceed with dynamic testing to ensure it is ready to get back to work. We handle gear pumps, radial piston pumps, screw pumps, peristaltic hydraulic pumps, pressure relief valves, directional control valves, load holding valves, counterbalance valves, and flow control valves.

We are proud to service brands such as Bosch, Lincoln, Fanuc, Yaskawa, Kollmorgen, Rexroth, Hitachi, Danfoss, Moog, Vickers and more.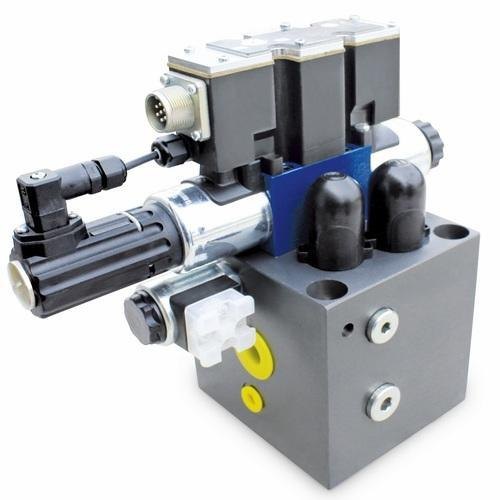 Servo Valve, Hydraulic Pump Repair Processing:
Replacing machinery is extremely expensive. Allow us to remanufacture and repair it for you. Contact Ensil as soon as you have a failure to schedule your hydraulics, valve and pump repair.
"Ensilver Corporation is the registered owner of the trademark ENSIL and "Innovation Beyond Imagination" and has a license agreement with Ensil Inc. and Ensil Technical Services Inc. for the use of the trademark ENSIL and "Innovation Beyond Imagination. The trademarks, service marks, trade names, logos and other indications of origin displayed in this Site ("Trademarks") are owned by Ensilver Corporation or a third party who has granted Ensil a right for use in this Site, or are being used in compliance of the Fair Use Act and/or the Digital Millennium Copyright Act. " These designated trademarks, brand names and brands appearing herein are the property of their respective owners.

All rights Reserved by Ensil Inc. 2023